Stylesight: A analysis on coming trends based on SS11 and Pre-Fall collections
The 1970s influences that appeared for S/S 11 will continue to develop for fall. Wide or flared legs for pants, and longer hemlines for skirts and dresses will replace skinny or body-con styles. The look will be looser and easier, yet still elegant and sophisticated.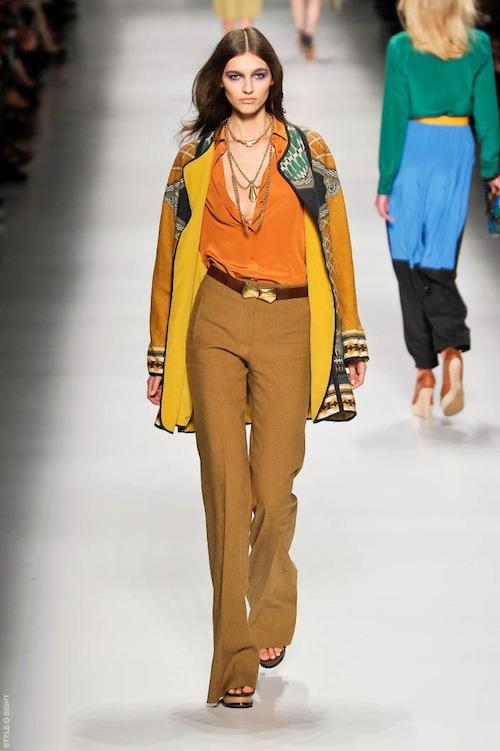 Etro S/S 11 - Photo: Stylesight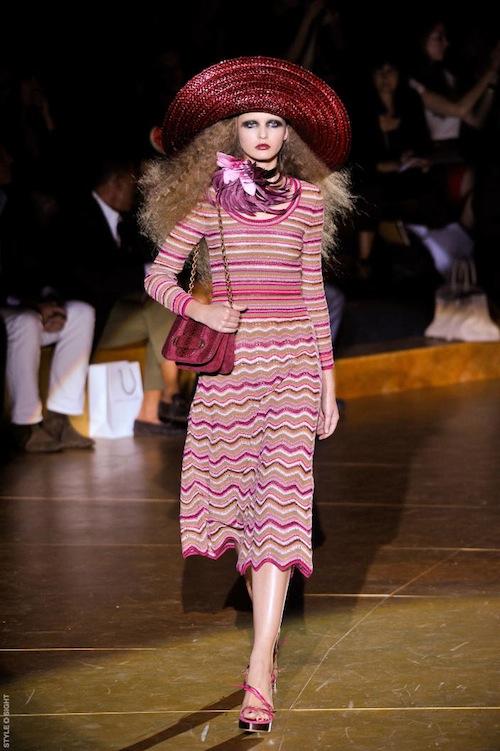 Marc Jacobs S/S 11 - Photo: Stylesight
Chanel's opulent Byzantine-inspired Pre-Fall collection signals a new feeling of indulgence and sumptuousness. Expect to see rich fabrics including jacquards and brocades and intricate embellishments like embroidery, pailletes and jewels. The exoticism that has been emerging over the past few seasons will go luxe.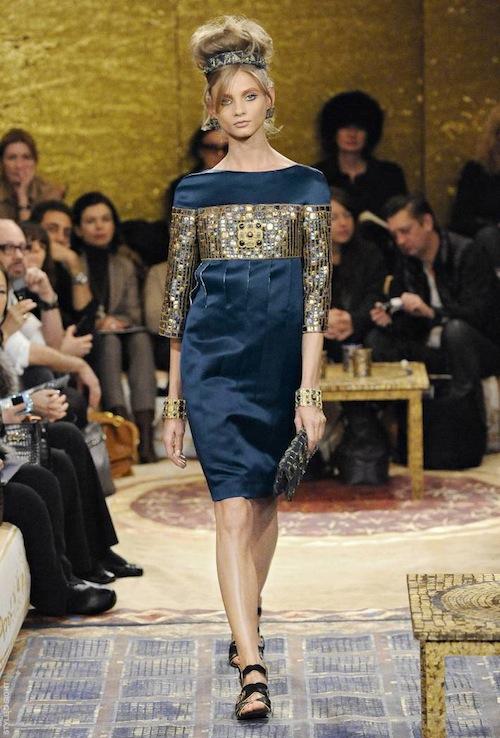 Chanel Pre-Fall 2011 - Photo: Stylesight
A dreamy and diaphanous look with a moody undercurrent will continue to develop. Long, lightweight layers and a restrained color palettes are key elements, and subtle references to ballet will continue. Longer skirts work here as well (often sheer or slit to keep them sexy).
Chloe S/S 11 - Photo: Stylesight
The new brights and graphic shapes shown by designers including Prada and Jil Sander for S/S 11, will evolve for fall. The optimistic mood will remain, but palettes may make subtle shifts toward deeper tones in keeping with the season. Simple, classic shapes like shift dresses, boxy jackets and clean coats keep this look uncomplicated and appealing.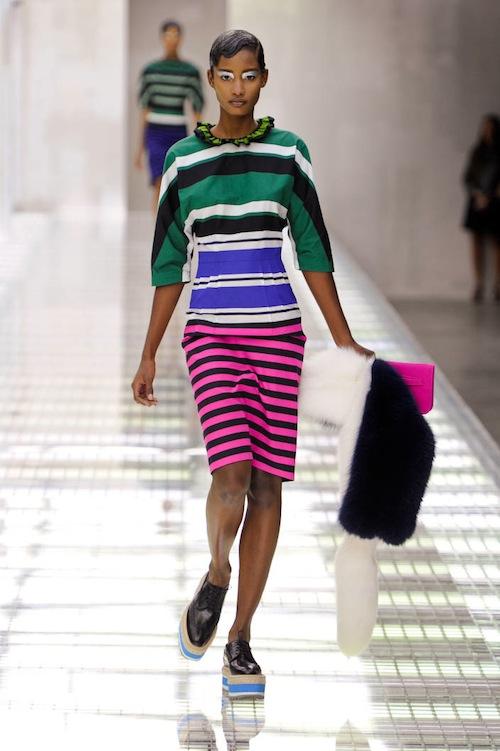 Prada S/S 11 - Photo: Stylesight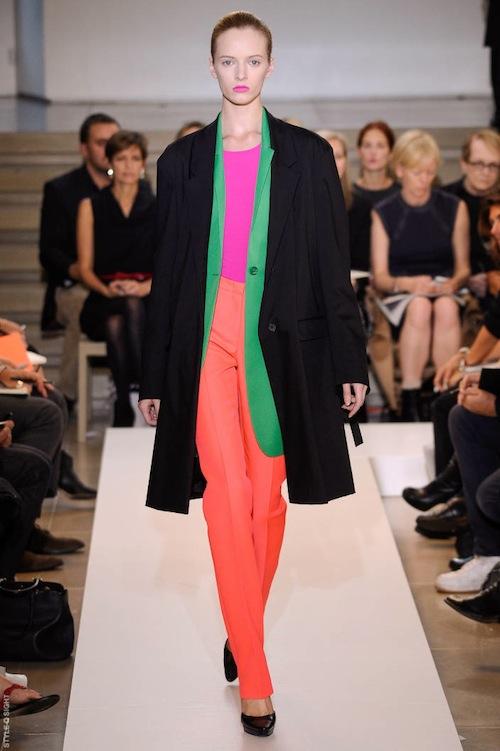 Jil Sander S/S 11 - Photo: Stylesight
Ladylike classics – boxy Chanel-inspired jackets, preppy sweaters, pencil skirts, cropped pants – will remain strong, but quirky details will bring them new life. Unexpected colors, feminine details and offbeat print bring these wardrobe essentials new life.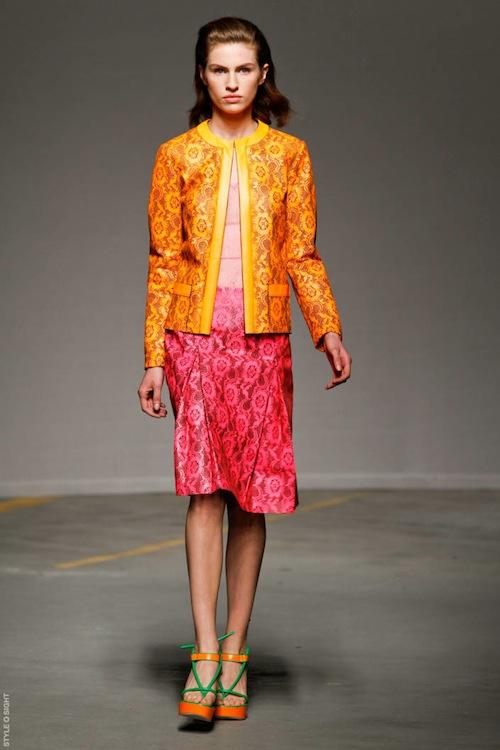 Christopher Kane S/S 11 - Photo: Stylesight
Rustic looks inspired by a weekend in the country will have a significant presence on the F/W 11 runways. Artisanal details will make the looks distinctive. Expect to see leather of all textures, suede, heavy wools, angora and tweed. Chunky sweaters and heritage-inspired outerwear will be key elements for this trend.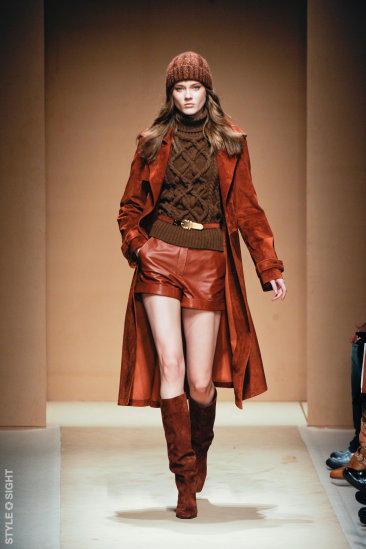 Salvatore Ferragamo F/W 10 - Photo: Stylesight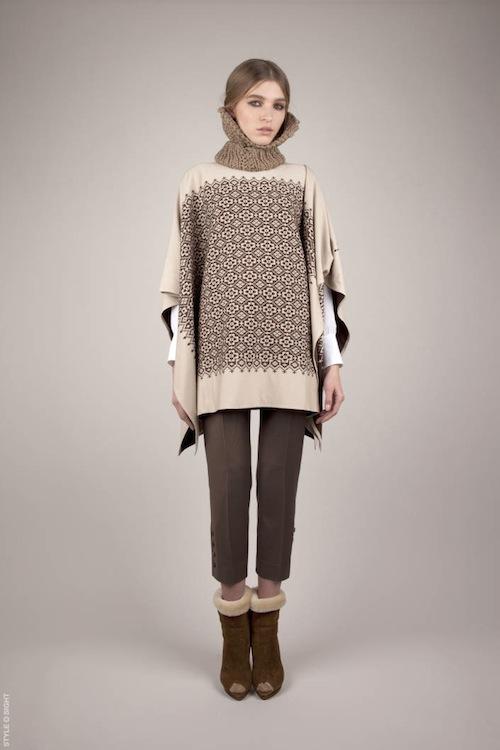 Pringle of Scotland Pre-Fall 2011 - Photo: Stylesight
Pictures and text courtesy of Stylesight (www.stylesight.com)
Copyright © 2023 FashionNetwork.com All rights reserved.