Versace eyes Asia to help ride out economic crisis
By Ben Blanchard
BEIJING (Reuters) - Luxury Italian fashion house Versace expects that strong demand from a still resilient Asia will help it ride out the current global economic turmoil, its CEO said on Wednesday.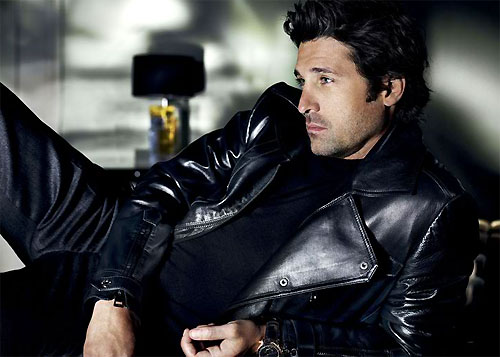 www.Versace.com
Chief Executive Giancarlo Di Risio told reporters in Beijing he expected Asia would become its second biggest market by turnover after Europe by the end of next year, helped in part by a push into China.
"Versace is not feeling the crisis as much as everyone else because we have a very high position," Di Risio said ahead of the company's first fashion show in the world's most populous country.
"Already in 2007 our company decided to make Asia and China a very important business market for us to invest in and develop," he said, speaking in Italian.
Versace is investing 45 million euros ($56.5 million) to strengthen its presence in Asia and is opening 11 new stores this year -- nine in Hong Kong, Macau, Taiwan and China, and two in Europe, including a home furnishings store in Milan.
"China is not growing 11 percent now but 8 percent, which in any case is good for business," Di Risio added, referring to China's slowing though still strong economic growth, compared with Europe and the United States which are teetering on the verge of recession.
Versace, whose glamorous gowns cost thousands of euros, will hold a fashion show on Thursday just off Beijing's central Tiananmen Square and then an auction to raise money for victims of May's massive earthquake in China's Sichuan province.
It competes with Richemont, the world's second-largest luxury goods maker after LVMH, and Bulgari, which have also made booming China a top priority in their strategic development.
Versace is owned by design head and vice president Donatella Versace, her brother Santo and her daughter Allegra.
Versace's consolidated net profit in 2007 was 13 million euros ($16.3 million), down from 19.1 million euros a year earlier.
Di Risio declined to give an outlook for 2008 profit.
"I would rather complete the year," he said.
Di Risio reiterated the company, known for its Medusa-head logo and penchant for lashings of gold, had no intention of listing on the stock market just yet.
"Right now, it's important to know that Versace is a company that's growing and can support itself," he said.
"It's able to support its development. We don't need to IPO in the short term. In the long term, the owners will decide whether they think it's an opportunity or not."
($1=.7964 Euro)
(Additional reporting by Hanna Rantala, Editing by Ian Geoghegan)
© Thomson Reuters 2023 All rights reserved.