True Religion Q3 tops Wall Street; ups '08 outlook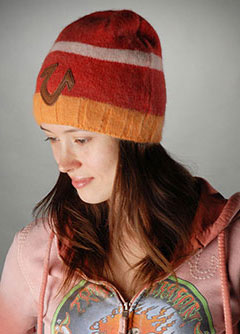 www.truereligionbrandjeans.com
* Q3 results beat market estimates
* U.S. wholesale business shines
* Raises FY 2008 outlook
* Shares jump more than 10 pct
Nov 6 (Reuters) - Premium jeans brand True Religion Apparel Inc's third-quarter earnings beat market estimates, helped by a strong performance at its wholesale business within the United States, and raised its 2008 outlook, sending its shares up more than 10 percent.
Net sales at the U.S. wholesale segment increased 54 percent to $46.3 million for the quarter.
True Religion said net sales for its consumer direct segment, which includes its branded retail stores and e-commerce site, increased almost three fold to $21.5 million.
True Religion, whose namesake jeans can retail for as high as $300 in specialty boutiques and major department stores, posted a 76 percent increase on net profit for the quarter.
The company now expects to earn $1.78 per share for 2008 on revenue of $265 million. It had earlier expected earnings of $1.61 to $1.65 a share, on revenue of $242 million to $247 million.
Shares of the company rose to $17.52 in after-hours trade. They closed at $15.85 in regular trade on Nasdaq.
For the alerts, please click .
For a company press release, please click . (Reporting by Nivedita Bhattacharjee in Bangalore; Editing by Gopakumar Warrier)
© Thomson Reuters 2023 All rights reserved.