Tiffany lowers forecasts, cites slowing economy
Tiffany lowered its fiscal-year sales and profit forecasts on Thursday, citing slowing economic growth in many countries and weakness in its home market, and the upscale jeweler's shares fell 9 percent.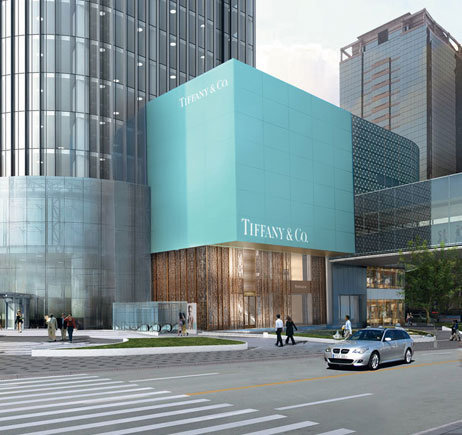 Photo: Tiffany
Tiffany now expects global net sales to be up 7 percent to 8 percent for the year, compared with its prior forecast of a 10 percent gain, and lowered its full-year profit outlook by 25 cents a share to a range of $3.70 to $3.80.
Chief Executive Officer Mike Kowalski said in a statement that weakness in the Americas that had started in late 2011 remained a "soft trend," and he pointed to "decelerating rates of economic growth in many countries."
In January, Tiffany reported disappointing holiday sales in the United States and Europe, hurt by layoffs and smaller bonuses on Wall Street and in London's City, as well as the debt crisis in the euro zone.
Excluding the impact of currency, sales at stores open at least a year were flat in the Americas and Europe during the first quarter ended on April 30.
Companywide, sales increased 7.6 percent to $819.2 million, while same-store sales rose 4 percent. Sales at Tiffany's famed Manhattan flagship store fell 4 percent.
But Tiffany continued to get a lift from Asia outside of Japan. Same-store sales in the region rose 10 percent.
The retailer reported net income of $81.5 million, or 64 cents per share, for the quarter, up slightly from $81.1 million, or 63 cents per share, a year earlier.
The latest results were 5 cents below what Wall Street analysts were expecting, according to Thomson Reuters I/B/E/S, as the company was hurt by higher product costs.
Shares of Tiffany were down 9 percent at $56.25 in trading before the market opened.
© Thomson Reuters 2022 All rights reserved.