Stella McCartney Targets Australia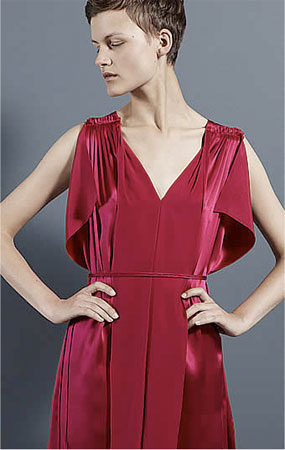 Stella McCartney's capsule collection at Target
The eco-friendly British brand takes its second shot at selling in Australia.
Target
stores will be the retailer for Stella's capsule collection to be released on October 29.
The country has had 3 years to recover from the hysteria - queue frenzies, shoppers scrambling, an ebay assault - that was created for the last launch at Target in 2007. The 42 piece collection this time, to be sold in 102 Target stores ranges from $20 for a headband up to $299 for a silk dress.
Although the heavily pregnant Stella could not make its launch at posh Altona House in Australia, she has been fully involved with her recent shows for fashion weeks. Monday is the morning for her S/S 2011 reveal in Paris, and as last season, it is flaunted at the incomparable Opéra Garnier.
By Rosie Hart
Copyright © 2023 FashionNetwork.com All rights reserved.