Neiman Marcus quarterly profit lower
NEW YORK (Reuters) - Upscale department store Neiman Marcus posted a sharply lower quarterly profit on Wednesday as its affluent shoppers, facing a deep economic downturn, scaled back their spending.
The results from Neiman, which also reported a 14.5 percent decline in quarterly same-store sales, came as a worrying reminder that shoppers across the board were keeping their wallets tightly shut in the face of mounting job losses, tighter credit and the housing slump.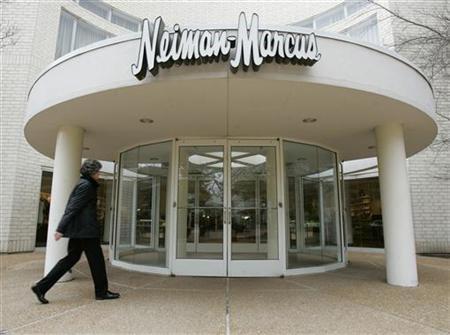 Other high-end retailers such as Tiffany & Co and Saks Inc have also faced consumer cutbacks, stoking fresh worries about the holiday shopping season, which could be the worst since the early 1990s.
Neiman's net profit was $12.9 million in the fiscal first quarter that ended Nov 1, compared to a profit of $78.6 million in the year-earlier quarter.
On an operating basis, the company posted a profit of $81.6 million, compared with $189.7 million, a year ago.
Sales fell to $986 million from $1.13 billion a year ago.
Neiman, which was acquired by a private equity group in 2005, operates about 40 namesake stores across the United States and the Bergdorf Goodman stores in New York City.
(Reporting by Aarthi Sivaraman, editing by Dave Zimmerman and Derek Caney)
© Thomson Reuters 2022 All rights reserved.