LVMH, Dior executives upbeat on top brands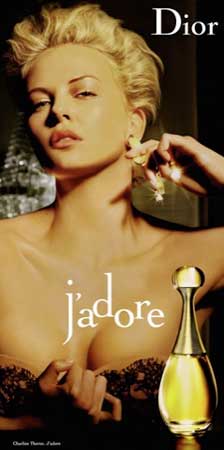 Dior - J'Adore perfume
PARIS, Oct 2 (Reuters) - Luxury executives voiced optimism about the outlook for LVMH (LVMH.PA) and Dior at Paris fashion week on Friday 2 October, thanks partly to strong growth in Asia.

Some of LVMH's top brands have not been impacted as much by the financial crisis as its rivals, Bernard Arnault, the head of the luxury goods group, told reporters after the Dior show.
Dior Chief Executive Sidney Toledano said business in mainland China, Hong Kong and Singapore continued to thrive, and that Dior's investments in the region were now paying off.
"We are developing enormously in Asia, I think we made timely bets a few years ago," Toledano told reporters. "All of Asia, Hong Kong, Singapore, all of China is expanding very strongly."
Dior designer John Galliano displayed a spring/summer 2010 collection with a noticeable commercial slant, from practical and wearable tailored beige jackets paired with leather bags, to more risque lingerie-inspired evening wear.
"Since John arrived at Dior, sales have grown six-fold, so from the beginning his clothes have been selling very well," Arnault told reporters backstage, although he played down the commercial aspect of the collection.
However, Arnault acknowledged that times are tough for the luxury goods industry.
"Everyone has been impacted by the crisis, but some of our brands, like Christian Dior and Louis Vuitton, have been less impacted than the others," he said.
The crisis is being felt acutely at Paris fashion week, where luxury firms are using smaller venues, cutting down on invitations and displaying fewer styles in collections.
Toledano said accessories such as bags continued to sell well. Other retail executives at fashion week also reported they were seeing healthy sales of bags and shoes, as thrifty shoppers update their existing wardrobe with new accessories. (Editing by David Cowell)
© Thomson Reuters 2023 All rights reserved.