Li Ning says Q4 order value up 14.5 pct on year
HONG KONG, May 15 (Reuters) - China's top sportswear retailer Li Ning Co Ltd (2331.HK) said on Friday 15 May its orders for the fourth quarter of 2009 had risen 14.5 percent year-on-year.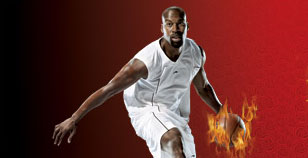 Li Ning Sports
The order growth was in line with expectations, CFO Yik Kay Chong told reporters.
Li Ning had in March warned of slowing growth in the China retail and consumer markets and said rising raw materials and labour costs would pressure its margins. Shares of Li Ning jumped 8.15 percent on Friday 15 May morning, outperforming a 1.84 percent rise in the broader market .HSI. (US$1=HK$7.8) (Reporting by Fion Li; editing by Jonathan Hopfner)
© Thomson Reuters 2021 All rights reserved.