Levi Strauss & Co. up 8% in every region
Despite a quarterly net loss of $14 million, Levi Strauss & Co. is optimistic. During the second fiscal quarter, which began December 1st, the U.S. group saw net sales grow by over 8% to 977 million dollars. At constant exchange rates, the increase was 5%.

Performance is largely explained "by the acquisitions made in 2009 and retail expansion," the group adds.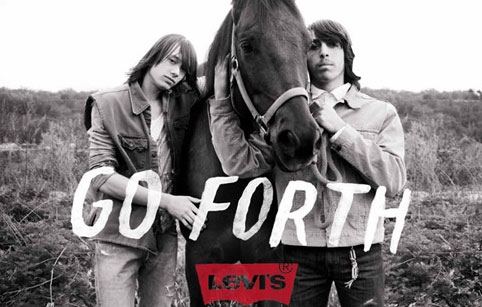 Levi's Campaign 2010
All regional areas of the globe are to be thanked for this growth. From March to May, sales in Europe rose by 9%. They leaped from $221 million to $240 million. In Asia, sales gained 8% over the period, totaling $178 million. But at a constant exchange rate, the jean retailer posted a dip of 2%. "The Levi's brand is powerful and consumers respond positively to our product innovations," said John Anderson, CEO.
As for operating income, it jumped in the second quarter by 23% to 69 million dollars.
Copyright © 2022 FashionNetwork.com All rights reserved.