Jil Sander under licence with Damiani
Last September, Jil Sander announced its entry into the jewellery sector alongside Damiani. After a first line essentially based on earrings, the brand is now preparing a complete collection of jewellery and watches, all under a global licence agreement with Damiani.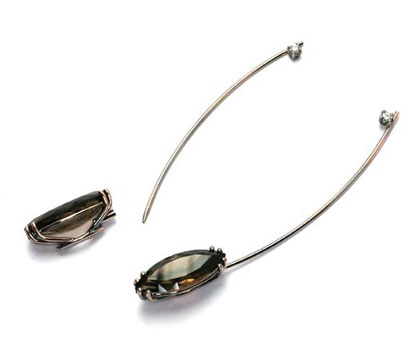 Earrings from Jil Sander made by Damiani
It was during the brand's takeover by Onward at the beginning of September 2008 that Jil Sander began its efforts to diversify. One month later, under the aegis of
Raf Simons
, a debut collection was planned comprising bracelets and earrings of which some were to be set with diamonds and some with semi-precious stones such as amethyst of aquamarine. The artistic director of Jil Sander declared that this collection would present "a challenge. And I am convinced that there are no limits in pushing the brand towards new skies, as long as they are in keeping with the fundamental tenets of the house – sophistication, luxury and ultra-modernity". To this end, the brand has decided to develop a more complete offering. Guido Damiani, CEO of the eponymous group, as well as Gian Giacomo Ferraris, CEO of Jil Sander, have confidence in the proceedings.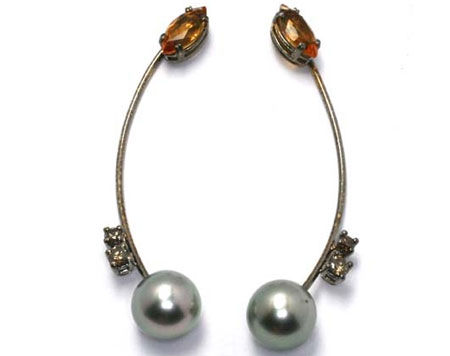 Earrings from Jil Sander with Damiani
This time the partnership is being worked within a more structured framework: a global licence for watches and jewellery including design, production and global distribution. This line's aesthetics should follow the outline the first laid down, even if Raf Simons is not excluding items "which may not typically be in the Jil Sander line". He added, "I don't feel any limitation in orientating the brand in a new direction as long as we keep the basis from Jil Sander".
Composed of earrings, necklaces, bracelets and rings, the jewellery should be in stores with the spring-summer 2010 collection, watches will follow at the beginning of 2010. In addition to Jil Sander boutiques, these lines will be found in Rocca stores, a recent addition to the Damiani group, as well as certain jewellery retailers.
By Jonathan Fulwell (Source: Emilie-Alice Fabrizi)
Copyright © 2023 FashionNetwork.com All rights reserved.