Esprit falls as recession hits core European markets
HONG KONG - Shares of Esprit (0330.HK), the world's No.6 fashion brand by market capitalization, fell more than 6.7 percent on concern over its earnings outlook amid a recession in its core markets in Europe, in particular Germany, which constitutes half of its revenue.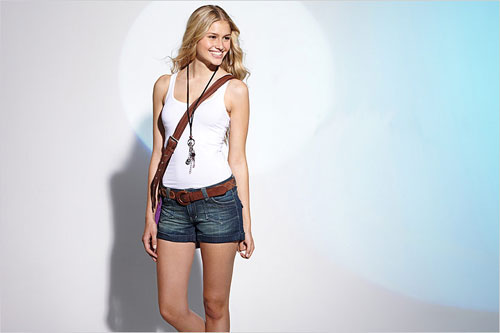 Esprit Spring 2009
The stock fell HK$3.30 to as low as HK$45.60 with 1.66 million shares changing hands. The stock steadied at HK$46 at 0243 GMT, still down 5.9 percent from its previous close.
Germany's gross domestic product (GDP) dropped 3.8 percent in the first quarter of 2009, a record contraction that exposed the country's export-dependent economy as one of the weak links in the 16-nation bloc that shares the euro currency.
Esprit's Asian markets were also hit. Hong Kong posted a deepening recession with the economy shrinking 4.3 percent in the first quarter from the previous quarter.
Banc of America Securities-Merrill Lynch said in a research note that it had lowered Esprit's rating to "underperform" from "buy" because of reduced confident that its business would recover in the next 12 months.
(US$1=HK$7.75)
(Reporting by Donny Kwok; editing by Chris Lewis)
© Thomson Reuters 2022 All rights reserved.