EBay buys Zong as mobile payments gain traction
July 11 - EBay Inc said on Thursday it agreed to buy cellphone payments provider Zong for about $240 million (150 million pounds) in cash to help its PayPal unit push further into mobile commerce.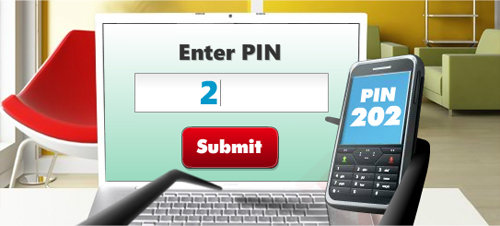 www.Zong.com
EBay does not expect the deal to affect its financial outlook. It should close in the third quarter of 2011.
Zong is
eBay
's seventh acquisition so far in 2011. Other deals this year include the purchase of GSI Commerce, Magento and Where. The company is buying businesses and technology that can help it work with more merchants as commerce moves increasingly online.
The strategy has been welcomed so far by investors. EBay shares rose 1.4 percent at $33.38 on Thursday afternoon, leaving them up more than 17 percent so far this year.
Zong is a leader in mobile payments for virtual and digital goods, offering one of the main ways to load up on social-networking currency Facebook Credits and quickly purchase items while playing social games like Zynga's FarmVille.
Zong lets shoppers pay through their mobile phone account. When checking out online, a customer enters his or her number in a box. Zong verifies it and sends a text, to which the customer replies. The payment shows up on the wireless bill at the end of the month.
Zong has access to 3.2 billion mobile users through relationships with more than 250 wireless carriers in 45 countries.
For PayPal, the deal will let its 100 million users fund their accounts with their phones -- something the company didn't offer before.
The move comes as PayPal tries to defend its business against inroads by Visa, MasterCard,
Google
Inc and big U.S. banks, which are developing ways for customers to pay online or with phones as well as cards.
The total value of mobile payments may reach $670 billion by 2015, from $240 billion this year, according to a recent Juniper Research forecast.
"Online and offline payment worlds are blurring with the growth of mobile and smart phones," said Dana Stalder, general partner of venture capital firm Matrix Partners, which invested in Zong.
"It's increasingly important for anyone in the payment industry to have mobile phone numbers authenticated and attached to their wallet offerings," added Stalder, a former PayPal employee who helped start projects including PayPal Mobile.
With Zong, PayPal gets 30 million authenticated phone numbers already attached to payment accounts, he noted.
In a typical online checkout, shoppers see four options: Visa, MasterCard,
American Express
and PayPal. The fifth option is paying with a mobile phone number, Stalder added.
"PayPal will effectively be the payment operator behind two of the five main payment options in online checkout flows," he said.
Zong will also give PayPal another way to make sure its nine million merchants get sales completed online quickly and smoothly.
Wireless carriers have low limits on transaction sizes and volume currently. If a Zong mobile purchase hits such caps, it will be easy to shift that transaction to another source of cash in the PayPal system, Stalder explained.
"What the merchant cares about is completed transactions," he said. "This is a way of offering more funds-in capabilities and higher converting checkout flow for merchants."
Ultimately, Stalder sees an opportunity for a company to create a "wallet in the cloud" that is funded by all sources of money and can be used to pay for anything online and offline.
In May, Google, MasterCard, Citigroup, Sprint and transaction processing company First Data unveiled a new service that lets shoppers pay for things with mobile phones.
A day after the announcement, PayPal sued Google for allegedly stealing trade secrets related to mobile payment systems.
On Thursday, PayPal Chief Financial Officer Patrick Dupuis said the Zong purchase wasn't a reaction to rivals' efforts to build mobile wallet businesses.
"There's been a lot of chit chat on this. We don't think mobile wallet. We just think wallet. We're there. We've been in digital for six years," Dupuis told Reuters. "I think it's the other guys who are trying to compete with us."
(Reporting by Alistair Barr, Dhanya Skariachan and Maria Aspan; Editing by Gerald E. McCormick, Derek Caney and Richard Chang)
© Thomson Reuters 2023 All rights reserved.