Clariant 2008 sales drop, to cut 5 pct of jobs
* Clariant cutting jobs in bid to cut costs
* More job cuts could be necessary in 2009
* Meets EBIT and cash flow full-year guidance
* Shares rise 0.7 percent
(Adds details, share price)
By Katie Reid
ZURICH, Jan 27 (Reuters) - Swiss specialty chemicals company Clariant (CLN.VX) said it was axing 5 percent of its workforce in a bid to cut costs and could slash more jobs in 2009 after it posted a 5 percent drop in full-year sales.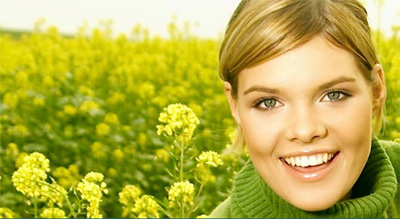 www.clariant.fr
Sales in 2008 fell to 8.1 billion Swiss francs ($7.1 billion) as the economic downturn hit demand in the fourth quarter, Clariant said in a statement on Tuesday. In local currency, sales rose 1 percent.
The group, which makes pigments for products from textiles to cars, said it would cut 1,000 jobs in sales and administration as it focuses on cash generation in 2009.
By 0833 GMT, shares in the group had risen 0.7 percent to 5.50 Swiss francs, outperforming a 0.5 drop in the European chemicals sector .SX4P.
Clariant has undergone deep restructuring in an effort to improve margins and in 2006 decided to cut 2,200 jobs.
The group's operating margin for the year was in the range of 6.5 to 6.8 percent, while cash flow from continuing operations was around 400 million francs, in line with its full-year EBIT and cash flow guidance, Clariant said.
"We may well have to start another round of job cuts in 2009. The decision depends on the demand situation going forward," a spokesman for the group said.
"A lot of customers are selling out stocks as they have a cash generation focus. We don't know how long this will last. There will also be a correction in structural demand as a result of the recession," the spokesman said.
It was very difficult to predict what would happen in areas such as textile, leather, automotive and construction in the next couple of months, he said.
Demand in these areas had fallen dramatically in the fourth quarter, the company said in a statment.
The group said it had revised plans for its leather and textile markets due to the uncertain outlook for 2009, leading to an impairment charge of 180 million francs that would be booked in the fourth quarter.
But agrochemicals, oil services and de-icing had proven to be more resilient, Clariant said.
The group, which said it would not pay a dividend, will communicate on its mid and long-term targets when it releases audited 2008 results and restructuring measures on Feb. 17. (Reporting by Katie Reid, editing by Dan Lalor and Hans Peters)
© Thomson Reuters 2022 All rights reserved.