Benetton 9-mth net rises, sees 2008 up
* 9-month net profit, revs rise
* 2008 revs seen up 6 percent on currency neutral basis
* 2008 net profit seen up about 7 percent
(Adds details, background, shares)
MILAN, Nov 13 (Reuters) - Italian clothing retailer Benetton turned in a 6.3 percent rise in nine-month net profit on Thursday and forecast growth for the whole year, helped by strength in emerging markets.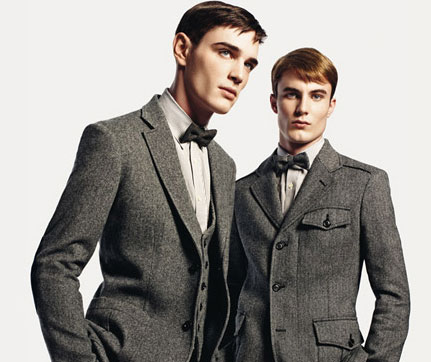 www.Benetton.com
Benetton, best known for its colourful jumpers, said 2008 revenue growth would be 6 percent -- on a currency neutral basis. In August, it had forecast sales growth of around 6 percent.
Benetton added net profit would rise around 7 percent compared with last year.
"It is now essential for the group to act with even more rapidity in view of the economic situation the markets will be facing in the coming months," CEO Gerolamo Caccia Dominioni said in a statement.
Net income for the first nine months of the year was 109 million euros ($136.1 million). Revenues rose 4.3 percent to 1.534 billion euros. After eliminating forex impacts and on a like for like basis, the rise was 6.3 percent.
Benetton said it had appointed Lorenzo Zago, director of administration and reporting, as its new financial head after Emilio Foa left as chief financial officer.
Benetton said sales rose in Europe and in Asia, and the biggest rise was achieved in emerging markets -- Russia and former Soviet Union states, Turkey, India, Greater China and central and south America.
It said results were impacted by strong currency fluctuations.
Shares were up 1.48 percent at 5.48 euros at 1252 GMT.
© Thomson Reuters 2023 All rights reserved.