Avon shares up after saying to consider Coty bid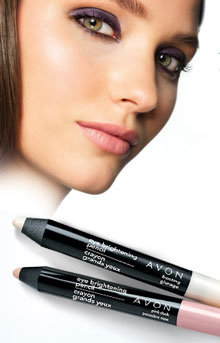 Photo: Avon
Avon
Products Inc shares rose more than 5 percent in premarket trading on Monday, a day after the cosmetics company said it would consider the latest proposal from
Coty
Inc, raising hopes of a takeover.
Avon, which rejected Coty's prior offers, said on Sunday that it would respond to Coty within a week.
In a letter from Coty, dated May 9, the fragrance company raised its bid for Avon to $24.75 per share from $23.25, set a May 14 deadline, and revealed for the first time that Berkshire Hathaway (BRKa.N) was an equity contributor for the deal.
Avon's shares rose to $21.30 in premarket trading on Monday, up 5.5 percent from Friday's close of $20.19 on the New York Stock Exchange.
Coty also repeated in its letter that it needs access to Avon's financial records so it can do due diligence -- and see whether a higher offer is warranted.
Avon saying it will consider the letter raised hopes on Wall Street that a deal could happen, although some skepticism remained.
"We are not fully convinced that a deal will necessarily occur given Avon's history of missteps and Coty's justified caution," said Bernstein Research analyst Ali Dibadj. "We would expect Avon's step in breaking the stalemate to provide some (at least short-term) relief to the stock."
Coty gave Avon until the close of business on May 14 to respond to its higher bid and request to begin due diligence, and said it would withdraw the bid if Avon did not begin discussions. It was unclear on Monday morning whether Coty would grant Avon an extension.
A Coty spokesman said on Sunday that Coty had reached out to Avon to clarify why it was seeking more time.
© Thomson Reuters 2022 All rights reserved.