Wensum sees trading loss into H1, shares fall
April 6 (Reuters) - Retailer Wensum Co Plc (WNS.L) said on Monday April 6 it expected to report "significant" trading losses into the first half of the current year, citing substantial pressure on gross margins due to adverse exchange rate movements during the last months of 2008 and the first quarter of 2009.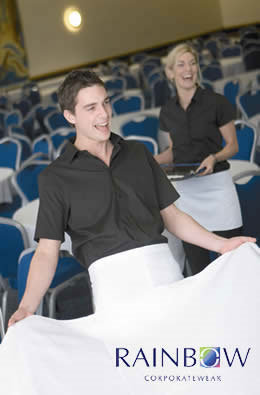 Rainbow Corporatewear, Wensum Co Plc
The company said this pressure, coupled with a sharp downturn in sales due to general trading conditions and exceptional acquisition and restructuring costs, would result in significant trading losses for the period ended Dec. 31, 2008.
However, the company said it was taking steps to rebuild margins through supply chain changes and price negotiations, through which it hopes to achieve operating profitability by the end of the year.
The company designs and supplies corporate-wear for leading companies chiefly in the travel, retail and leisure sectors.
Wensum also said it has substantially agreed the terms of a further significant acquisition in the corporate-wear sector for non-cash consideration. It expects to announce details of the transaction shortly.
The company had acquired Crown East, a corporate and workwear group mainly comprising the Faithful, Rainbow and Monarch businesses, via a reverse takeover in December 2008.
Wensum shares fell 2.5 pence at 11 pence at 0931 GMT on the London Stock Exchange. (Reporting by Balachander Surianarayanan in Bangalore; Editing by Kavita Chandran)
© Thomson Reuters 2022 All rights reserved.