US department stores report weaker February sales
ATLANTA (Reuters) - Major department store chains reported lower February same-store sales on Thursday as consumers spent less on home goods and women's apparel in the weaker U.S. economy.
J.C. Penney Co Inc reported a 6.7 percent fall in sales at stores open at least a year, prompting J.P. Morgan to downgrade the stock to "neutral" from "overweight." The shares were down over 10 percent in afternoon trading.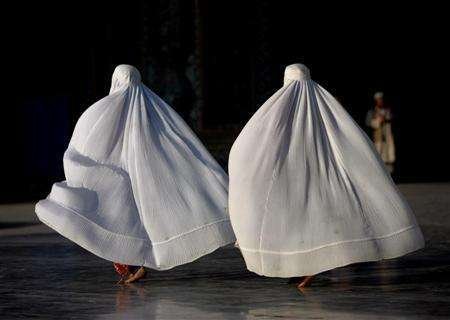 Penney cited continued February weakness in home categories and the U.S. Southeast as falling home sales and values pressured shoppers.
"Making matters worse, the company's March view (for a low-single-digit same-store sales fall) looks too aggressive," J.P. Morgan analyst Charles Grom said in a research note. He called J.C. Penney's worse-than-expected sales "unacceptable," and suggested investors might want to look to Kohl's Corp as a "more favorable alternative."
Kohl's, the mid-priced retailer of apparel and home goods, said sales fell 3.8 percent in February, and Dillard's Inc posted a 2 percent sales decline, citing weak home and cosmetics sales.
The best performance among department stores came from Saks Inc , which said on Wednesday that its same-store sales rose a better-than-expected 3.4 percent.
But its luxury rivals fared worse, as Nordstrom Inc missed analysts' estimate with a 5.8 percent February sales decrease and Neiman Marcus reported a 7.3 percent drop in companywide same-store sales.
Saks shares fell more than 12 percent to a year low on Thursday after Banc of America Securities downgraded the company to "neutral" from "buy," saying it was becoming difficult for the Saks Fifth Avenue parent to buck the sluggish retail trend.
Bon-Ton Stores Inc said same-store sales fell 7.2 percent in the month on weak traffic trends. Furniture was among the categories that performed well in the month, it said.
One retailer was absent among the reports. Macy's Inc , which bought May Department Stores in 2005 and has converted hundreds of those stores to the Macy's name, said in late February that it would no longer report monthly same-store sales.
Macy's, which has also said that it won't give quarterly sales or earnings forecasts, had reported same-store sales declines for both January and December. For the year, it has forecast same-store sales in the range of down 1 percent to up 1.5 percent.
J.C. Penney shares fell $4.99, or 10.4 percent, to $43.12 in afternoon New York Stock Exchange trading, while Saks was down $1.94, or 12.7 percent, to $13.30. Macy's was down $1.61, or 6.4 percent, to $23.67.
Dillard's was up 19 cents, or 1.2 percent, to $16.40, and Kohl's was off $1.75, or 3.9 percent, to $42.93. Bon-Ton shares shed 51 cents, or 8.4 percent, to $5.59 on Nasdaq.
(Reporting by Karen Jacobs, Editing by Gerald E. McCormick)
© Thomson Reuters 2022 All rights reserved.