Top diamonds fail to sell at NY jewelry auction
NEW YORK - Just days before one of the most anticipated jewelry sales in years, an auction of diamonds, sapphires and other gems produced middling results.
While two-thirds of the 340 lots on sale at Sotheby's found buyers, the total of $28.4 million was less than half the pre- sale estimate, largely owing to the failure of the two top lots.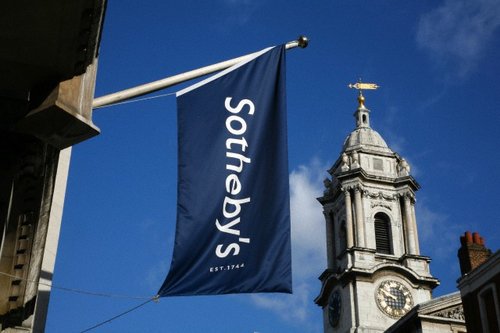 Sotheby's in Mayfair, Photo: Corbis Images
A rare fancy intense pink diamond ring in excess of 22 carats had been expected to fetch about $13 million, while a 33-carat "Light of Golconda" diamond was estimated to sell for $7 million.
Neither of the top items found buyers but Sotheby's said there was demand for unusual jewels in the sale.
"The results for the remainder of the sale demonstrate a continued demand for pieces of quality and unique character," said Lisa Hubbard, co-chair of Sotheby's international jewelry department.
One of the highlights of the auction was a 23.6-carat oval diamond ring which sold for $1,874,500 including commission, beating the $1.6 million high estimate.
A Cartier platinum diamond necklace fetched $1.65 million, far above the $1 million high estimate, while a Kashmir sapphire and diamond ring also beat estimates when it went for just under $1.6 million. Both were bought by Asian collectors.
A companion sale of men's jewelry and accessories from the collection of San Francisco shipping executive John Traina fared far better, with all 92 lots selling for a total of $1.9 million.
Prices for rare jewels such as colored diamonds have soared in recent years. All eyes are trained on next week's auction of Hollywood star Elizabeth Taylor's jewels, which have been described as the most spectacular privately held collection ever to come to market.
(Reporting by Chris Michaud; editing by Patricia Reaney)
© Thomson Reuters 2022 All rights reserved.