Strong dollar makes Xmas less merry for Aussie retail
Given the strong Australian dollar, this is likely to be the season for shopping online and internationally for many Australians, making things less bright for domestic retailers, according to a report.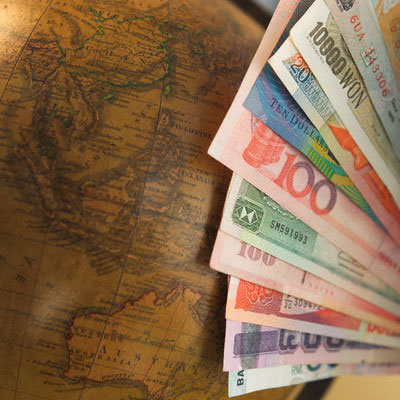 Strong Australian dollar may prompt shoppers to turn their eyes overseas
And even with the economy doing well, recent interest rate rises may cap Christmas spending for many households suffering under heavy mortgages, with spending likely to roughly equal last year's, said business information analysts IBISWorld.
"You might have expected more growth because Australia weathered the financial crisis well and because the economy is strong and unemployment low," said Sam Ellis, senior industry analyst at IBISWorld Australia.
"But what's hanging over a lot of households is recent interest rate rises. Housing tends to be highly leveraged here and there's a lot of mortgage."
Australia's central bank surprised markets early this month by lifting the key cash rate to a two-year high of 4.75 percent. It has led the developed world in raising 175 basis points since October 2009.
The Australian dollar recently surged to parity with the U.S. dollar, a situation that is likely to prompt many shoppers to turn their eyes overseas. The Australian dollar was hovering around US$0.98 on Wednesday during Asian trading.
"Obviously that's the main factor -- the strength of the Australian dollar, particularly against the U.S. dollar, which is probably where a lot of our overseas online shopping tends to come from," Ellis said.
"Obviously as the years go by, the number of people who are tech savvy and internet savvy and comfortable transacting over the internet increases, so that's the other longer-term trend driving people to shop online and internationally as well."
This trend is likely to especially hurt retailers of small luxury and personal items such as fragrances, cosmetics and accessories, which are easy to send, IBISWorld said in a statement.
Recent consumer confidence surveys indicate most Australians plan to spend about the same this year as they did last year on Christmas gifts, with spending rising a scant 2.5 percent.
Overall, total December retail spending is likely to reach $27.7 billion Australian dollars ($26.95 billion).
Electronic goods are likely to top the list as presents, with smartphones such as the iPhone, tablet computers and e-readers particularly popular, along with video games.
But the biggest chunk of spending in the run-up to the holidays will be food and drinks at 36 percent, up 3.3 percent from last year.

(Reporting by Elaine Lies; editing by Paul Casciato)
© Thomson Reuters 2022 All rights reserved.