Space-age suits race into uncharted waters
By Martin Petty
MANCHESTER (Reuters) - Some have called it a technological breakthrough, others simply an elaborate publicity stunt, but a controversial space-age swimsuit has gripped the swimming world.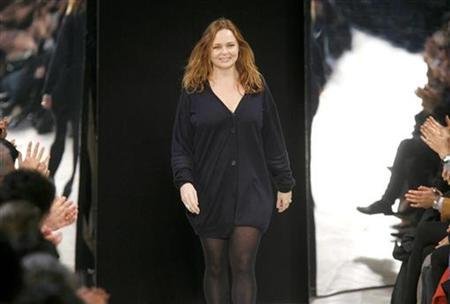 A host of world records has been toppled in the last eight weeks -- 36 as of Sunday -- by swimmers wearing the high-tech LZR Racer bodysuit, which manufacturer Speedo claims can carve as much as two percent off race times.
But the LZR, developed with the help of U.S. space agency NASA, has plunged the sport into uncharted waters, with swimmers breaching lucrative kit contracts to wear it and rows over the legality of the materials used.
Speedo say the LZR aids streamlining and reduces skin vibration and muscle oscillation, but critics say use of the suit is tantamount to "technological doping" and should never have been approved.
With a flurry of world records broken in the LZR and scores of athletes qualifying for the Beijing Olympics having worn the suit, coaches and swimmers say records cannot be rescinded and it is too late for it to be banned.
Mark Schubert, who has coached the United States team at every Olympics since 1980, said the $550 LZR was "better than anything seen before" but it left swimmers contracted to other brands with a huge dilemma.
VERY SORRY
"I feel very sorry for them," Schubert told reporters. "Do you go for the money or go for the gold?
"They say the suit is rocket science but the statistics aren't. The other companies just haven't put the effort in. They've focused more on fashion than performance. They need to get with it, it's simple."
But other swimwear manufacturers say their suits are only inferior because they had followed the rules concerning materials set by swimming's world governing body FINA.
FINA have stood by their decision to approve the LZR, which has had no independent testing, saying the suit was legal and Speedo's competitors had misinterpreted the rules.
FINA said the word "fabric" could also mean non-woven materials, such as neoprene and polyurethane, as used in the Speedo suit.
"Our image has been hurt, and our brand awareness damaged," Francois Bertonazzi, global export manager for Italian swimwear manufacturer Diana, told Reuters. "When you see none of your athletes are wearing your suit, it's very sad."
MIXED RESPONSES
The suit has drawn mixed responses from swimmers, some suggesting its benefits were being exaggerated, others hailing it as pioneering sports technology.
Michael Phelps, winner of six gold medals at the Athens Olympics said he "felt like a rocket" in the LZR.
Olympic champion Kirsty Coventry of Zimbabwe -- who set three world records at last week's world short course championships -- said the suit gave her a physical and psychological boost.
"It feels great. They feel fast, everyone is wearing them," Coventry told Reuters.
"Getting this suit on for me is a lot about mentality, having that extra edge and con
© Thomson Reuters 2023 All rights reserved.