No trademark infringement by Google
LUXEMBOURG (Reuters) - Google (GOOG.O) has not violated the rights of luxury goods maker Louis Vuitton and two other firms by allowing online advertisers to buy search keywords identical to trademarks, Europe's top court said.
Paid ads are the backbone of the Internet business model. While Google, the world's largest search engine, does not detail sales from its paid ads, it makes 97 percent of its annual revenue of nearly $24 billion from advertising.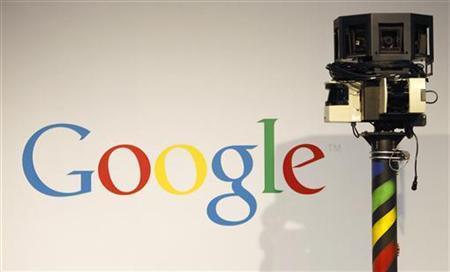 "Google has not infringed trademark law by allowing advertisers to purchase keywords corresponding to their competitors' trademarks," the European Court of Justice said in a statement on Tuesday 23 March.
"Advertisers themselves, however, cannot, by using such keywords, arrange for Google to display ads which do not allow Internet users easily to establish from which undertaking the goods or services covered by the ad in question originate."
Brand owners are concerned that Google's Adwords service, in which advertisers bid to use keywords that are the companies' proprietary brand names, undermines their cachet.
They also fear loss of control of their brands to counterfeiters would hurt their reputation or confuse and drive away consumers.
There are worries too that rivals might buy a brand name as a keyword to divert trade and traffic to themselves.
The Adwords service allows sponsored links to advertisers' websites to pop up beside a user's keyword search results.
France's highest court, the Cour de Cassation, will have the final say on the issue.
Leather bag maker Louis Vuitton is owned by LVMH (LVMH.PA), the world's biggest luxury goods group.
It scored a victory last month when a Paris tribunal found Ebay Inc (EBAY.O) guilty of misleading consumers by using misspelt versions of the brand as search engine keywords to redirect users to Ebay website links.
Google used to block advertisers from buying others' brand names as keywords but changed its policy in North America in 2004 and four years later extended that to Britain and Ireland.
It says it will honor valid complaints from brand owners and prevent their rivals from using a trademarked keyword in their ad text, but some trademark holders say they should not be sold in the first place.
There are five pending cases brought by brand owners against advertisers at the European Court of Justice. Google faces eight cases in the United States over the sale of trademarked keywords.
(Reporting by Michele Sinner, writing by Foo Yun Chee, editing by Dale Hudson)
© Thomson Reuters 2023 All rights reserved.