New EU rules let brand owners block online sales
By Foo Yun Chee

BRUSSELS, April 16 (Reuters) - Brand owners have persuaded the European Commission to allow them to block online retailers without a bricks-and-mortar shop from distributing their products, citing the need to protect their image.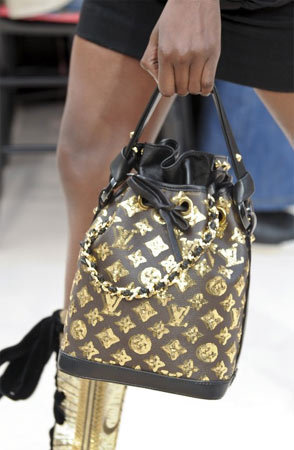 Photo: PixelFormula
But EBay Inc (EBAY.O) and consumers' organisations said the new requirement could hurt online commerce at a time when the Commission is seeking to promote such trade.
The provision is part of new rules that the Commission will adopt on Tuesday 20 April which replaces existing guidelines exempting distribution agreements between manufacturers and distributors from strict EU competition rules if they comply with certain criteria.
Brand owners -- often in the high-end or luxury segment -- had argued for the requirement to deter so-called free riders, competitors who may benefit from their marketing efforts without paying the costs.
"The provision allows the luxury industry to protect their investments in brick-and-mortar shops," said Antoine Winkler, a partner at law firm Cleary Gottlieb Steen & Hamilton, which represents several brand name companies.
A lawyer for
eBay
said the European Union executive could have done more to promote online commerce.
"The Commission could have been bolder and placed more trust in how consumers today use different shopping channels in complementing ways," said antitrust lawyer Stephen Kinsella at Sidley Austin, which represents eBay.
Pan-European consumer organisation BEUC said the bricks-and-mortar provision could hurt competition.
"The argument that consumers need in all circumstances the advice that comes with a physical shop is just an unfounded excuse to limit competition," Monique Goyens, BEUC's director general, said.
"Consumers should be able to decide how they will purchase their goods, manufacturers and retailers should respond to consumers' preferences rather than dictate the terms on which consumers may access products," she said. (Editing by Rupert Winchester)
© Thomson Reuters 2023 All rights reserved.