Mauritius sees economy growing 4.7-5.0 percent in 2010
By Hereward Holland

LONDON, March 30 (Reuters) - Strong performance in the tourism and textile sectors will bolster the Mauritian economy to 4.7-5.0 percent growth in 2010, up from 3 percent the previous year, a top official said on Tuesday 30 March.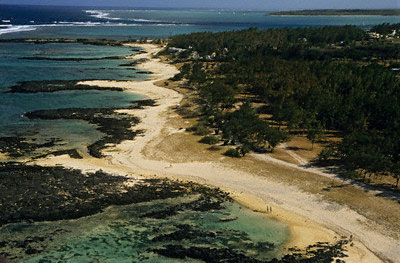 Mauritius
Dr Ramakrishna Sithanen, vice prime minister and minister of finance, said the economy of the Indian Ocean island was beginning to gain momentum following the global slowdown in 2009, with inflation creeping up to 3 percent by end of the year, from 2.1 percent in February.
"We are expecting growth of about 4.7 percent based on a slow recovery on the world market. If the recovery is more robust... then probably we are going to make 5 percent economic growth," he told Reuters on the sidelines of an investment conference.
"We think that tourism will grow at about 8-10 percent, and textile and clothing should grow by about 3-4 percent."
However, the Monetary Policy Committee told Reuters earlier this month real economic activity is forecast to stay below potential over the next few quarters owing to a still subdued performance expected in export sectors.
Mauritius, the top-ranked African country in the 2009 World Bank Doing Business Report, hopes to attract more tourists from Australia, Asia and eastern Europe as well as diversify its tourism portfolio, Sithanen said.
Tourism constituted 7.5 percent of the $10 billion economy in 2009, according to figures provided at the conference.
The island nation, which is a net food and energy importer, will continue to see a negative trade balance offset by foreign direct investment and tourist receipts, he said, resulting in a surplus balance of payments in 2010.
The current account deficit is expected to widen to 7.9 percent in 2010 from 7.7 percent in 2009, according to the central bank.
In 2009 Mauritius won first place in the Mo Ibrahim Index of African governance. The country is considering setting up a sovereign wealth fund from its balance of payments surplus and a highly successful pension scheme.
"We are thinking about whether it makes sense," he said. "We could invest abroad in order to optimise the return."
(Editing by Kenneth Barry)
© Thomson Reuters 2023 All rights reserved.