Low Zale credit card sales may end Citi deal early
By Phil Wahba
NEW YORK, March 12 (Reuters) - Jewelry store operator Zale Corp (ZLC.N) is mulling whether to pay Citigroup Inc (C.N) a $6 million penalty for low sales made through the credit cards it issues, or face the early end of an arrangement that finances about 40 percent of its U.S. sales.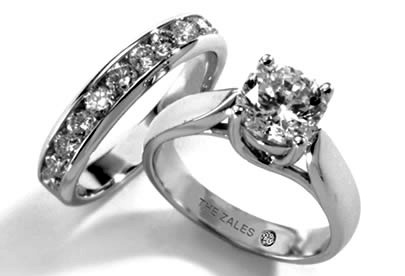 www.ZaleCorp.com
If Zale cannot help shoppers find alternative sources of credit and it loses all sales that would have been financed under its Citibank agreements, it may struggle to keep operating, Zale said in a filing on Thursday 11 March with the U.S. Securities and Exchange Commission.
Citibank, which issues private label credit cards to Zale shoppers, warned the company in a letter received on Monday 8 March that it would end their deal in 180 days if Zale failed to pay the fee, the retailer said.
The fee is calculated against a minimum required sales volume on or before April 1, 2010. Citibank has been waiving the minimum sales requirement since June 2009.
The penalty marks the latest shake-up in the struggling retailer's credit card business. Citi had advised Zale in December that it would not renew that agreement when it expires in March 2011.
Adding to Zale's woes, Citi told Zale last month it would tighten its lending criteria and close some high-risk customer accounts, changes that Zale said would hit sales and profits, according to Thursday 11 March's filing.
The Dallas-based chain, which has more jewelry stores in North America than any other retailer, has grappled for more than two years with sliding sales, market share and cash reserves. Last month, Zale hired turnaround expert Peter J. Solomon Co to help it find investors.
Zale said it was reviewing other possible credit card arrangements before it decides whether to pay the $6 million fee. It warned that the credit markets remain volatile, making it unclear whether it can find new financing for its customers.
"However, if we were unable to realize all of the sales currently financed under the Citibank agreements, the adverse consequences would be material and would likely impact our ability to continue to operate," Zale said in the filing.
Without a new credit card deal, Zale would also lose revenue from credit insurance, which came to $4.8 million for the six months ended Jan. 31, Zale said.
Zale also said it expects to soon get a notice from Citi advising it that within 90 days the bank would end their agreement in Canada, where it finances about 25 percent of sales.
Over the holidays, sales at Zale's stores open at least a year fell 12 percent. Overall revenues fell 14.3 percent to $582 million in the quarter ended Jan. 31, 2010.
(Reporting by Phil Wahba; Editing by Richard Chang)
© Thomson Reuters 2022 All rights reserved.