Kohl's doubles size of NY design office
Department stores from JC Penney and Macy's to Saks and Kohl's have been falling over themselves to land exclusive brands in a bid to offer something spicier in an ever blander retail landscape.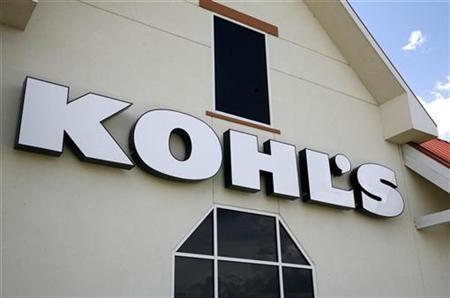 To that end, Kohl's is pulling out all the stops. It said on Tuesday 5 January it was doubling the size of its New York City pied-a-terre that connects it to the town's designer community.
Rivals have also ramped up their efforts as the race for exclusives heats up. Last month Penney inked a deal with Spain's fast-fashionistas
Mango
to be their exclusive U.S. based department store retailer, while Macy's said it will add another 430 Sunglass Hut points of sale to its U.S. stores.
A couple of months ago, Kohl's CEO Kevin Mansell told Reuters he wanted to expand its higher-margin exclusive brands, adding its deals with Simply
Vera Wang
and Dana Buchman. Apparently he wasn't kidding.
Kohl's said on Tuesday 5 January it was moving its 23,000 square-foot New York City design office to a new location up the street on Broadway in midtown Manhattan that will be twice as large. Mansell said in a press release that private brands and exclusives were growing and made up 45 percent of its sales in the third quarter.
The New York office houses designers and manages the design and development of seven licensed brands, Kohl's said.
© Thomson Reuters 2023 All rights reserved.