Italy's Ferre to carry on despite administration-CEO
MILAN, Feb 27 (Reuters) - Italian fashion designer label Gianfranco Ferre is continuing business and plans to open franchises despite being put into special administration along with its owner this week, CEO Michela Piva said on Friday. Italian Industry Minister Claudio Scajola announced the move into special administration for Ferre owner IT Holding (ITH.MI) on Thursday -- a day before the label launched its new womenswear collection -- and said it aimed "to safeguard the group and its ability to continue in business."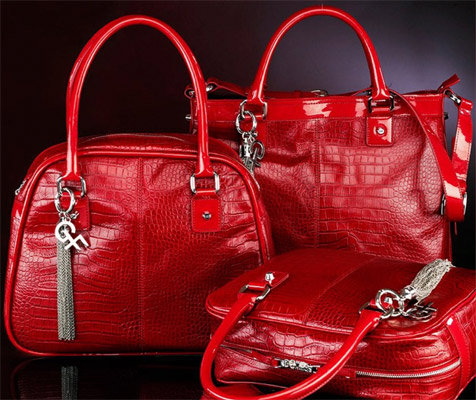 GF Ferré collection 2009
IT Holding is one of the first Italian listed companies to go into special administration in the global market crisis and its fate reflects not just the credit crunch but also the impact of falling demand on luxury goods companies.
"(We aim) absolutely to continue with Tommaso (Aquilano) and Roberto (Rimondi), who are taking this brand forward really well, with ample recognition from buyers," Piva told reporters referring to the label's designers, after its womenswear show, part of Milan fashion week.
"We have new franchises to be opened, in Luxembourg and Sofia."
IT Holding's administrators will be those already appointed for its Ittierre unit, which filed for special administration earlier this month. IT Holding employs over 1,800 people.
Administrators have six months to draw up a restructuring plan for the group, which could include sale of some assets. Besides Ferre, IT Holding also owns the Malo and Exte brands and its Ittierre unit distributes for Cavalli and Versace lines.
Piva said the Ferre brand had seen a fall of "more or less 10 percent" for orders for its pre-collection designs, which are presented before the fashion shows. "We do not have big falls at this time, we are more or less in continuity," she said.
Ferre's founder died in 2007. He was known for his signature "architectural" style in suits and jackets and his trademark white shirts. The label, one of Italy's best-known fashion lines, is now styled by Aquilano and Rimondi.
On Friday, the designers chose small waists and square shoulders for their womenswear designs for next winter, offering slim-fitting velvet dresses and pleated skirts worn with platform heels.
(Reporting by Marie-Louise Gumuchian)
((Milan newsroom +39 02 6612 9507, fax +39 02 801 149, [email protected])) Keywords: ITALY/FERRE
(C) Reuters 2009. All rights reserved. Republication or redistribution ofReuters content, including by caching, framing or similar means, is expresslyprohibited without the prior written consent of Reuters. Reuters and the Reuterssphere logo are registered trademarks and trademarks of the Reuters group ofcompanies around the world.nLR40501
© Thomson Reuters 2023 All rights reserved.