Harold's to close all 43 stores, begins liquidation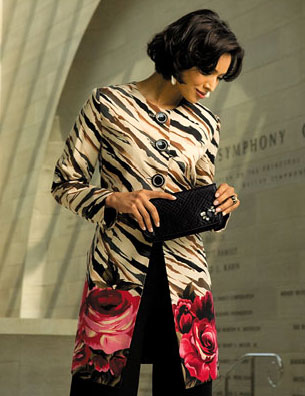 www.harolds.com
NEW YORK, Nov 11 (Reuters) - Bankrupt apparel retailer Harold's Stores Inc HRLS.PK will close all its 43 stores after a bankruptcy court approved plans for the chain to begin going-out-of business sales, liquidation adviser Gordon Brothers Group said on Tuesday.
"Increased competition and a weak economy have left us no choice but to cease operations," Ronald Staffieri, Harold's chief executive officer, said in a statement released by Gordon Brothers.
Harold's, which sells classic men's and women's clothing in 18 states, filed for Chapter 11 bankruptcy protection on Nov. 7 in U.S. Bankruptcy Court in the Western District of Oklahoma, citing a "very difficult current macroeconomic and consumer environment ... and the fact that apparel trends are not as robust as in the past."
In early October, Harold's retained consultants to help it consider strategic alternatives, but the company did not receive any interest in a going-concern sale. It did receive four bids for the liquidation of its merchandise and chose Gordon Brothers, according to court filings.
Prior to the bankruptcy, Harold's had 624 employees, about 56 percent of whom worked part time.
It laid off about 65 workers from its corporate and administrative staff in the week of Nov. 3, bringing its work force down to 559 employees.
The Dallas-based company listed assets in the range of $10 million to $50 million and liabilities of the same in its court filings. (Reporting by Chelsea Emery; Additional reporting by Emily Chasan in New York)
© Thomson Reuters 2023 All rights reserved.