Euro zone retail sales growth slows in June
Retail sales in the euro zone came in above expectations but growth slowed sharply from the previous month, as consumers in the currency bloc struggled with the effects of the economic downturn.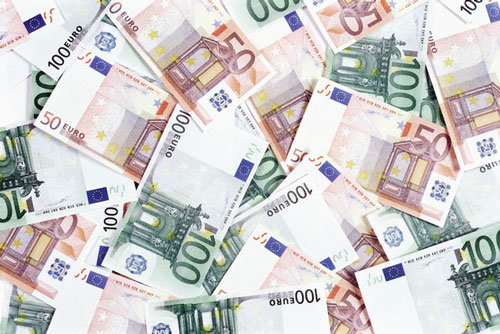 Photo: Corbis
Sales at stores in the 17 countries sharing the European currency rose 0.1 percent in June after a 0.8 percent rise in May, the European statistics office Eurostat said on Friday.
The statistics office increased its reading for May, to 0.8 percent from the 0.6 percent it had announced previously.
The result for June was above the average expectation in a Reuters poll of 18 analysts that retail sales would be flat. Expectations varied between a 0.3 percent increase and a 0.8 percent fall.
On an annual basis, where economists had forecast a fall of 1.4 percent, with a range between -1.9 and -1.0 percent, retail sales fell 1.2 percent.
Sales in Germany, the largest economy in the euro zone, fell 0.1 percent in June compared to May, the third decline in a row.
The decline was most pronounced in Ireland, where sales fell 2.2 percent, Eurostat said, while Slovenia was the best performer in the currency area, with an increase of 2.4 percent.
Retail sales are a very volatile indicator with readings of previous months being regularly adjusted.
However, recent euro zone data has sketched a gloomy picture of the economic situation, as the 2-1/2 year debt crisis that spread from Athens - now struggling to stay in the euro zone - has continued to spread across Europe.
Another 123,000 people were out of work in the euro zone in June, Eurostat said on Tuesday, putting the unemployment rate at 11.2 percent of the working population, a new euro-era high.
The previous day, the European statistical body reported that economic sentiment in the euro zone fell to near a 3-year low in July.
© Thomson Reuters 2023 All rights reserved.