China cracks down on smugglers of used clothing from abroad
BEIJING (Reuters) - Police have broken up a network of workshops and warehouses used to illegally smuggle 140 tonnes of used, foreign clothing through southern China, the official Xinhua news agency reported Sunday 25 October.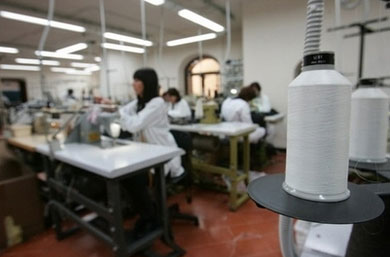 Photo : Filippo Monteforte/AFP
Authorities detained 11 people involved in the smuggling ring in Lufeng City, a southern coastal area in Guangdong province, and raided more than 500 workshops and warehouses, according to the report.
The smugglers brought in used clothes, particularly from Japan and South Korea, to be reprocessed and sold to many inland Chinese areas, including the northeastern region and Xinjiang Uygur Autonomous Region, authorities said.
It did not make clear when the raids took place but said they were part of an ongoing crackdown that began in early October.
Another raid in the area early this month turned up 120 tonnes of smuggled, used clothing that was confiscated and burnt, Xinhua reported.
(Reporting by Ken Wills; Editing by Sugita Katyal)
© Thomson Reuters 2022 All rights reserved.