Asians will bargain hunt for the good life
By Miral Fahmy
SINGAPORE (Reuters Life!) - Wining, dining and fashion are still a priority for Asia-Pacific consumers, but a regional survey shows that the global financial crisis is motivating them to hunt for bargains and save more.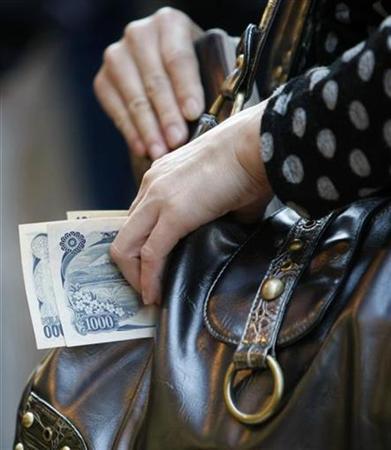 The survey, conducted by MasterCard and released on Wednesday, involved more than 6,000 consumers in 14 markets ranging from Australia to China during September -- just as the worst of the global financial crisis was taking hold.
It showed more than 70 percent are looking to cut back spending on discretionary, or non-essential, items such as travel, entertainment, fashion and accessories over the next 12 months, with people in only four countries optimistic about employment, the economy, the stock market and quality of life.
"In many markets, people are still very keen on certain discretionary items, but there is no escaping the conclusion that people will become more price sensitive," Yuwa Hedrick-Wong, MasterCard's Asia-Pacific economic adviser, told Reuters.
CASH IN POCKET BUT CAUTIOUS
According to the MasterCard Worldwide Index of Consumer Purchasing Priorities, consumers in Asia-Pacific currently spend on average 10-20 percent of their annual income on discretionary items.
Across the region, dining and entertainment is the discretionary spend nearly 60 percent people regard as the highest priority, followed by fashion and accessories (46 percent), children's extra-curricular education (44 percent) and personal travel (42 percent).
Hedrick-Wong said the last two items -- education and travel -- were uniquely Asian, with parents keen to turn their children into over-achievers and more youth keen to see the world.
"Younger consumers in Asia would postpone buying a car, but not put off going somewhere for Christmas," Hedrick-Wong said. "It's interesting to see how integrated travel has become into the lifestyles of the region."
The survey also showed that one in three consumers was looking to save more than 20 percent of their income over the next year, with this a priority for most Filipinos, Indonesians, Malaysians, Indians and Thais.
Australians, New Zealanders and Chinese are among the few consumers not keen on reducing discretionary spending, while this is a priority for most Taiwanese, Filipinos and Koreans.
Even before the crisis gripped the world economy, newly rich consumers in economic giant China, luxury-loving Japan and booming India lapped up luxury goods at a rate unmatched in Europe and the United States.
Hedrick-Wong said that even as recession bites, Asians would continue to spend on luxury goods, but probably with less zeal, even though the region is not as badly affected by the financial crisis as other parts of the world.
"There are so many more aspiring consumers here than in Europe and the United States," he said.
"They're still young and the appetite for luxury is still huge, but even with cash in their pockets, they're reading about the global crisis every day, and that would make them more cautious and hunt for more bargains."
(Editing by Ian Geoghegan)
© Thomson Reuters 2023 All rights reserved.